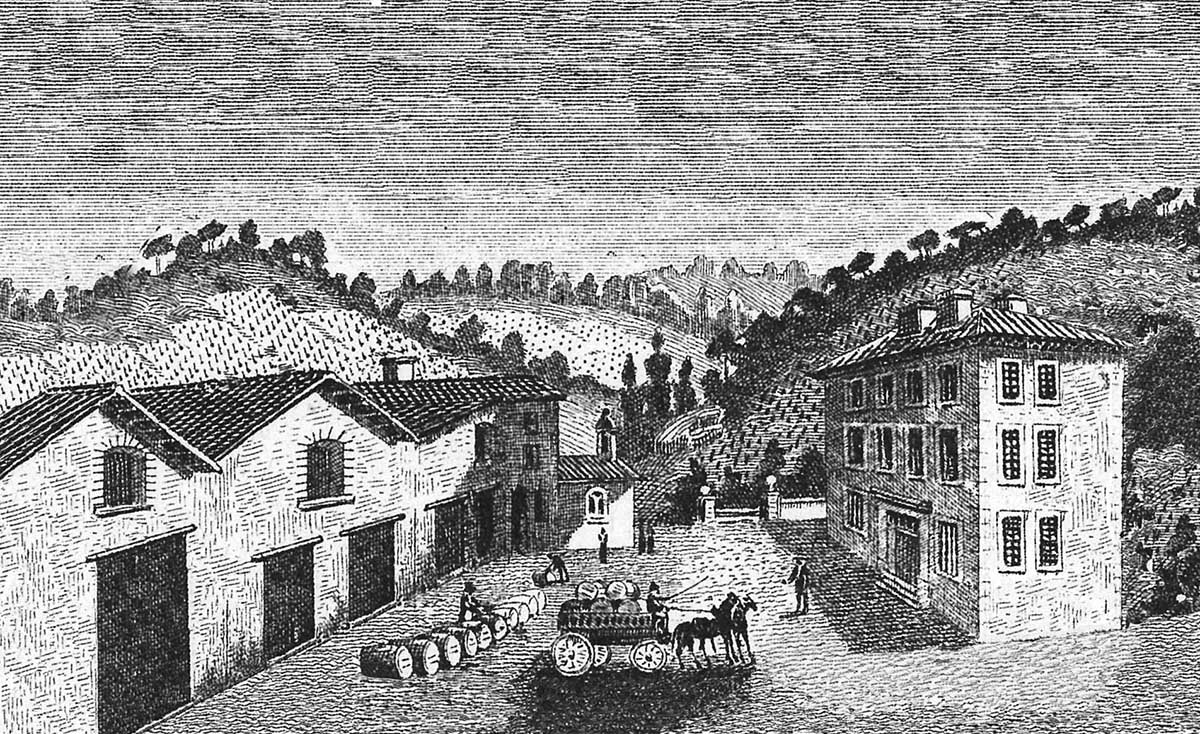 Les Pallières circa 1900: the hillside vineyards, the forest, the chapel, the farm, and the Dentelles de Montmirail in the background.
To the north of the Dentelles de Montmirail, in the municipality of Gigondas, in the locality of Les Pallières, each row of vines is a contour line. The countryside here exudes uncommon charm. Working in this fabulous garden of vines, we make every effort to extract from an exceptional terroir the Gigondas wines we desire!
Les Pallières is a little paradise on earth. Anyone arriving in this magical place for the first time is inevitably spellbound. The countryside exerts amazing charm: the buildings nestle amid 25 hectares of vines on hillsides dotted with cherry, fig, olive, peach and walnut trees, in addition to the surrounding forest. What makes the spot so alluring is the happy marriage of crops and the southern forest, composed mainly of pine and oak. The estate includes 110 hectares of woodland, which serves as a protective belt around the vines. But the picture would not be complete without mentioning the spring that fills the fountains, adding a year-round touch of coolness which in the summer months is pure magic.
Here, since a very long time ago, people have cultivated vines, and made and matured wines, with a passion. And in the past few years, we have also raised goats and produced cheeses and excellent jams.